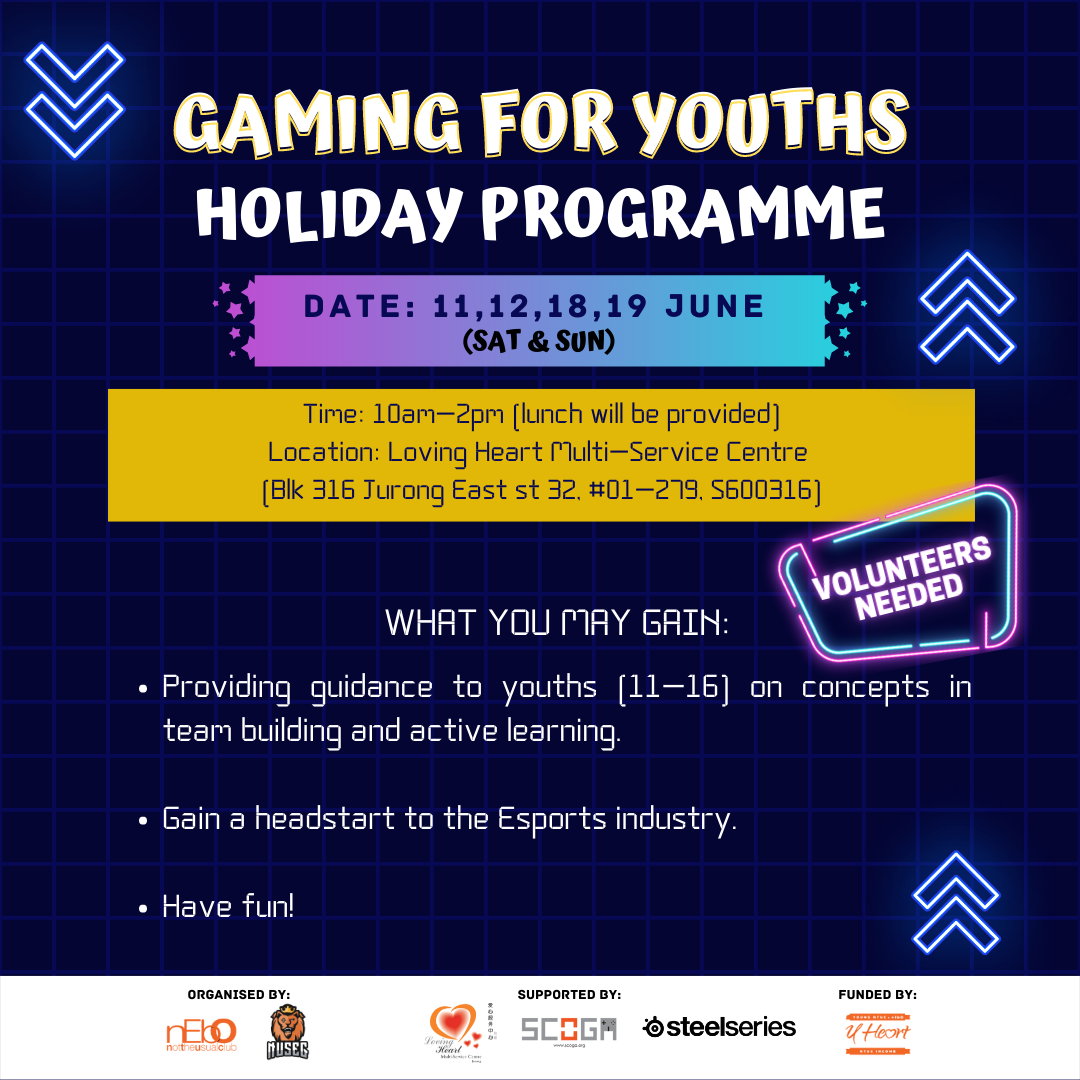 Gaming For Youths
Do you have an interest in Esports and doing good? nEbO and NUS Esports Group has collaborated on this 4 day programme for our beneficiaries from Loving Heart where we:

- Promote Mental Wellness, teamwork skills and active learning
- Help to improve reflexes and attention span of the beneficiaries through healthy gaming
- Invite speakers to provide insights to the Esports industry as a potential career
Event Details
Date: 11th, 12th, 18th and 19th June
Time: 10am - 2pm
Venue: Loving Heart Multi-service Centre (Jurong)
Remarks: Lunch will be provided
Ready to be a part of Gaming For Youth? Sign up now in the form below!