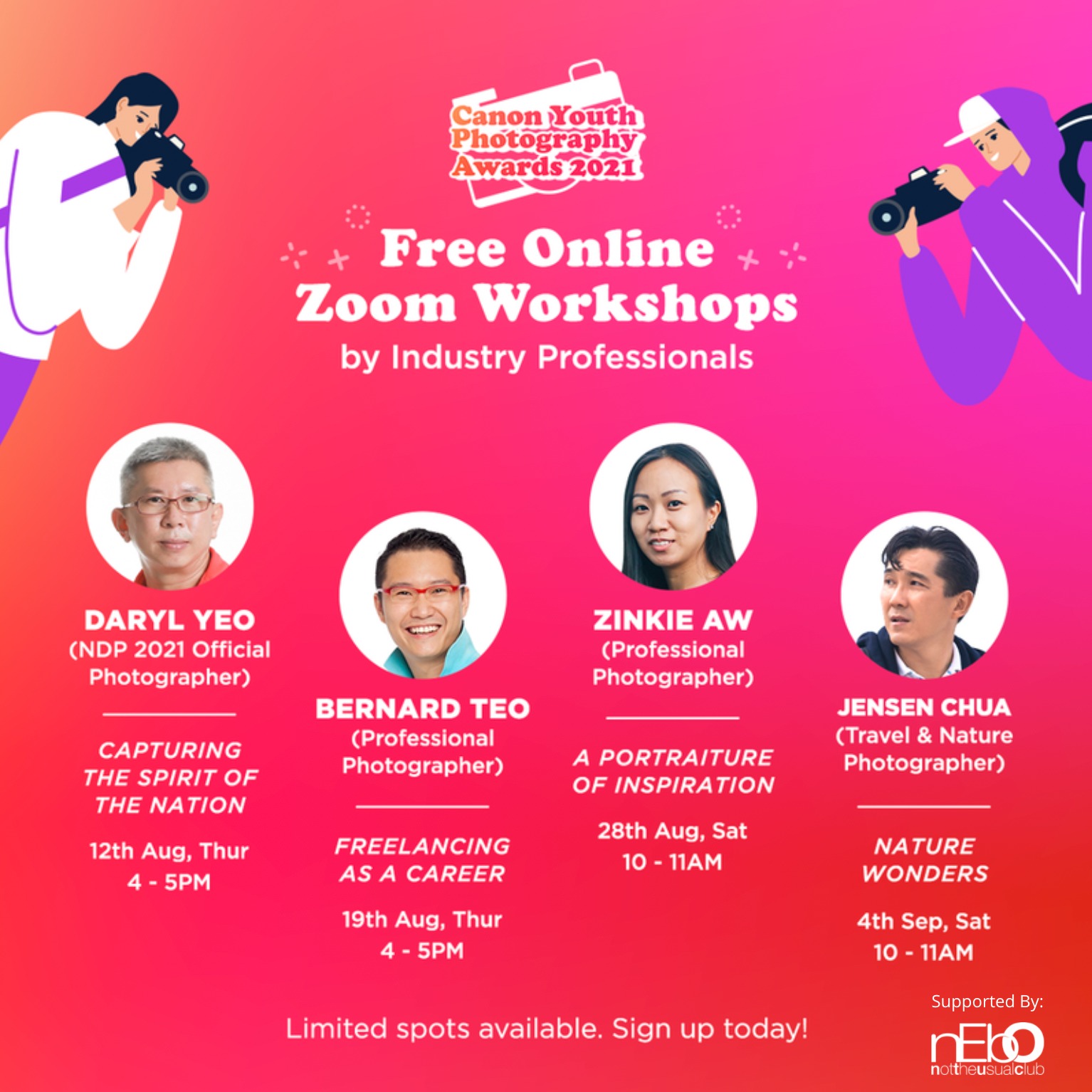 To better prepare you for the competition and the photography industry, Canon has planned a series of workshops and dialogues to improve your skills plus gaining some insights into the industry.
Great news! For your participation, we will be offering a *1-year complimentary nEbO membership for all participants who are not a nEbO member.
To sign up, fill up the form at the bottom of the page and input the workshop sessions that you'd like to attend!
The Zoom link will be sent in two batches as follows:
Two days prior to the workshop
On the day of the workshop, at least 3 hours prior
See you there!
*Terms and conditions apply
Complimentary 1-Year nEbO membership is only eligible to participant who are non-working individual aged 12 - 24 years old