Life READY
To inculcate resilience and socially competent attitude among youths.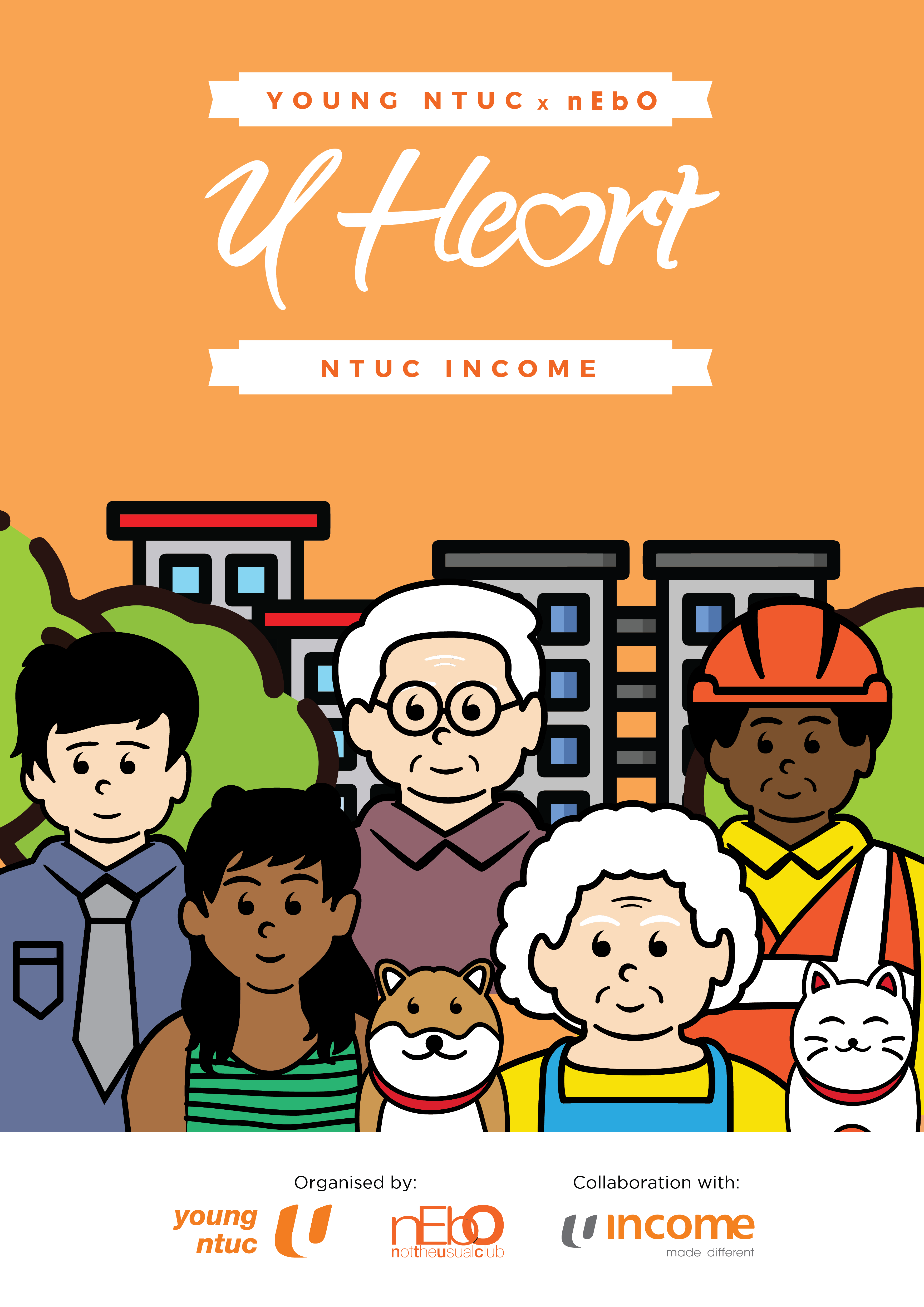 U Heart 2022 by nEbO & Young NTUC
nEbO's Life-Ready equips youths with life-essential skills and giving back to the community.
Our youths have touched the hearts of many in Singapore's community throughout the years. We have regular youth-led initiatives to interact with seniors online, organise fun activities for the less privileged children, and even baking for the seniors to celebrate the festive season!
nEbO x Young NTUC U Heart, held in collaboration with NTUC Income aims to leave a deeper, lasting impact on the lives of a diverse group of beneficiaries through a series of youth-initiated do-good projects. We hope to encourage youths to organise more skill-based volunteering projects to promote volunteerism.

Lifestyle & Interest Groups
Have a passion for something? Join us now as we provide different platforms, opportunities, and a community of like-minded individuals to learn and hone your skills together!
Music Interest Group
Photography Interest Group
Esports Interest Group
Don't see your choice of activity on our list? Contact our advisor Samantha at samantha.lau@ntucclub.com.sg for more information.