Leadership
nEbO's Youth Leadership Development Programme is a framework to help youth deal successfully with the challenges of adolescences, prepare them for the independence and responsibilities of being workers of tomorrow through the development of competencies and skills.
As a nEbO Leader, you will be entitled to training programmes and perks to groom your leadership capabilities! You will also get exclusive opportunities to meet key industry players and VIPs at various youth platforms.
If you are interested to start this leadership journey with us, please drop an email to m.nasri@ntucclub.com.sg!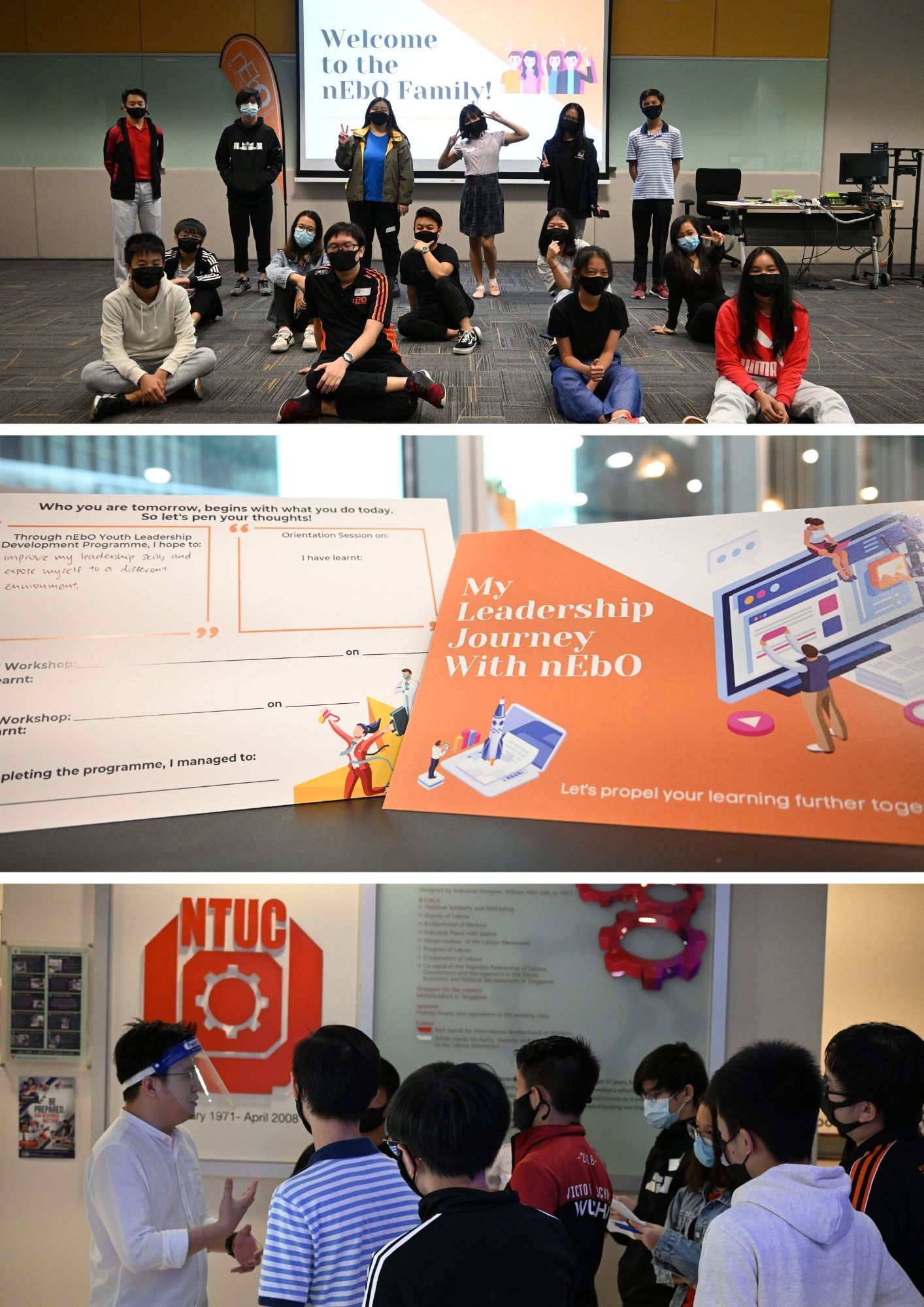 1. Leaders Orientation
nEbO Leaders will be assimilated into the nEbO family and understand the leadership opportunities available and forge new friendships.
These leaders will be going through a introductory workshop to know more about nEbO and the wider NTUC Family, conducted by nEbO's official training partner - Ong Teng Cheong Labour Leadership Institute (OTCi).
2. Curated Leadership Workshops
nEbO Leaders will get to participate in two curated leadership workshops that touches on:
a. Creativity and Innovation: Making Things Happen (Design Thinking and Critical Thinking)
b. Effective Teamwork Through Understanding Individual Personality and Preference
These workshops will help to hone their leadership capabilities further, so that the leader can apply these knowledge in everyday challenges and influence their peers positively as a role model.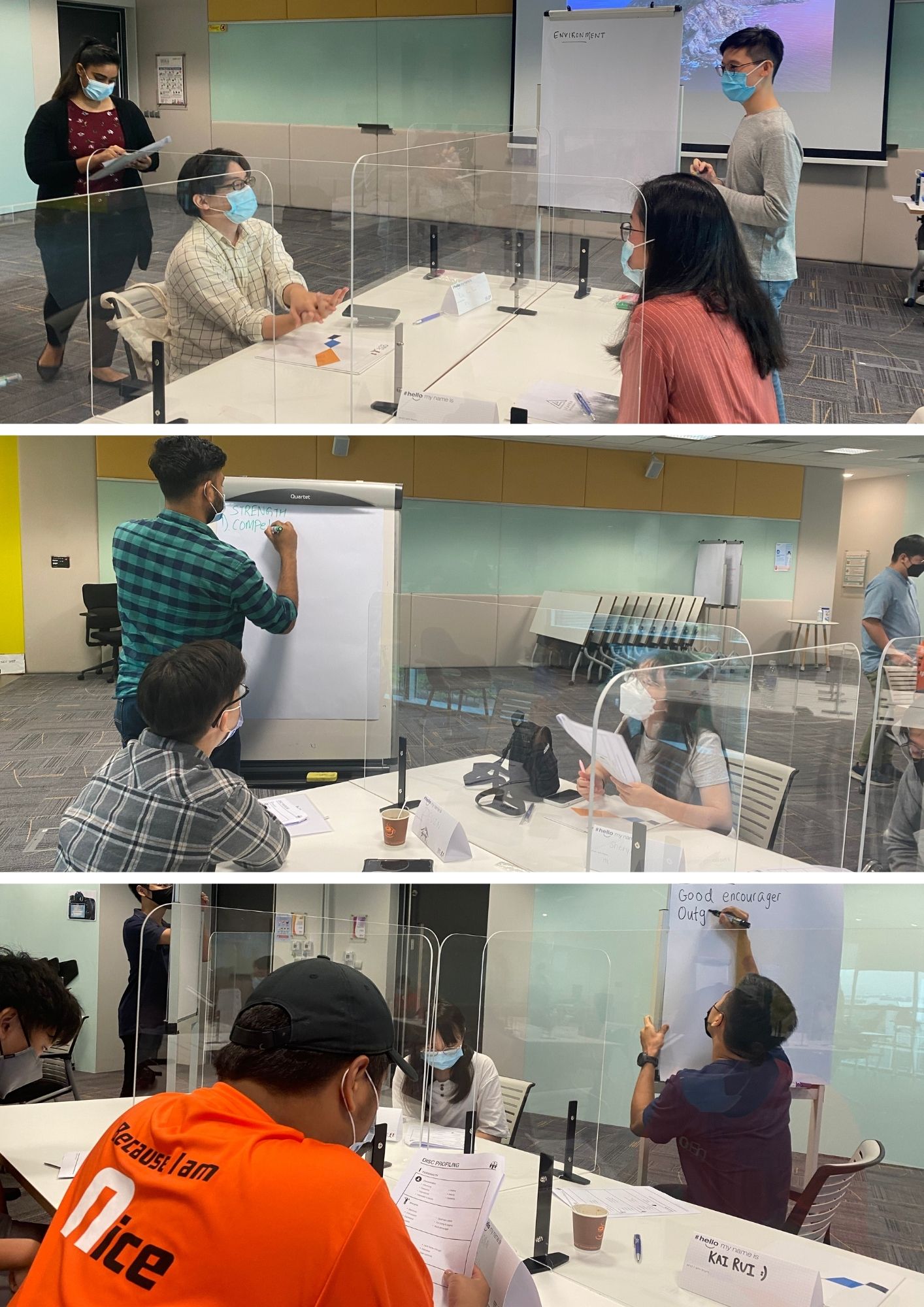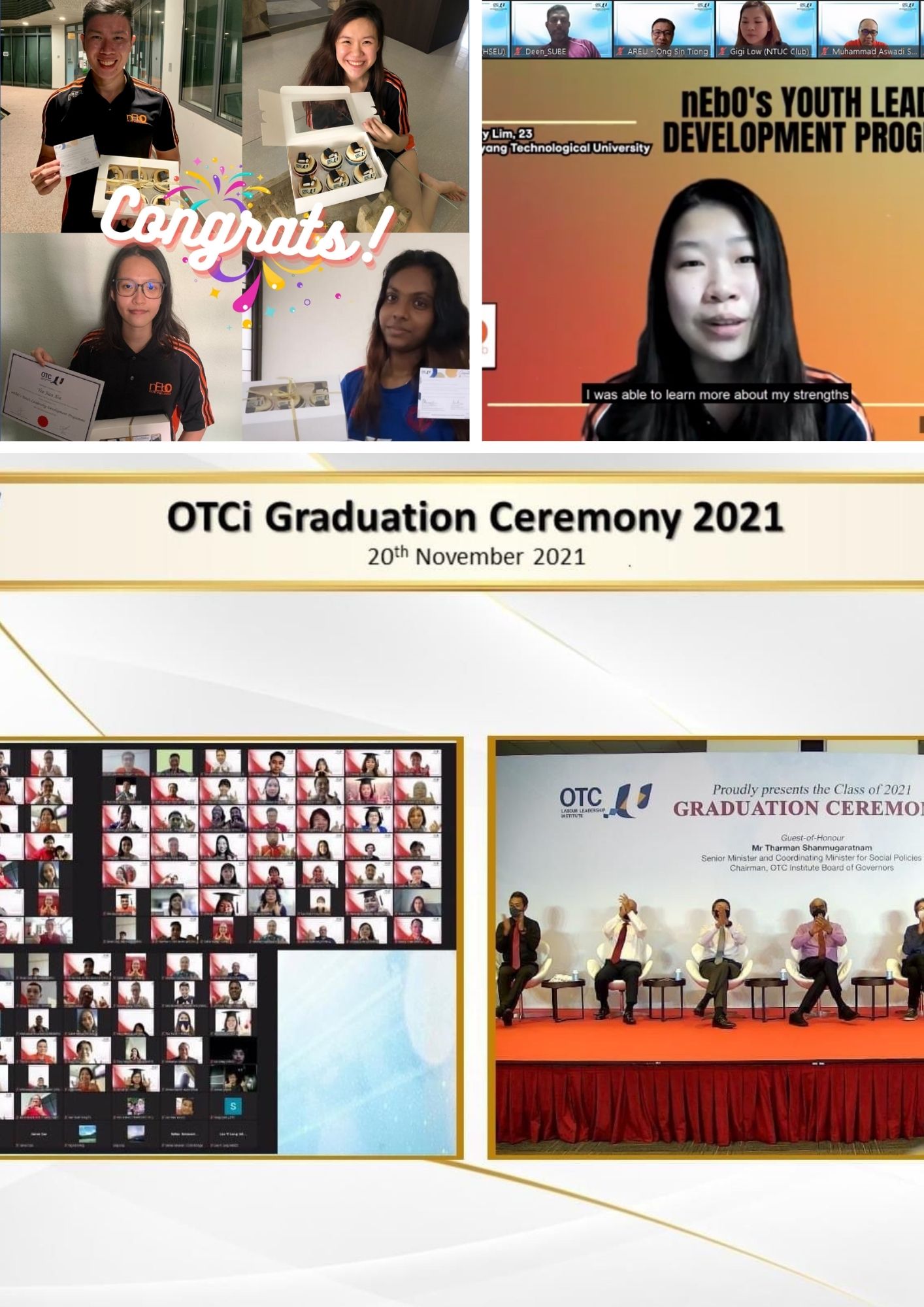 3. Graduation Ceremony
Upon completion of the orientation session and workshops, the nEbO Leaders will be invited to an exclusive graduation ceremony to commemorate their success and leadership journey!
These leaders will also receive a graduation certificate of achievement presented by nEbO and training partner OTCi.
Once In A Lifetime Opportunities
As a nEbO Leader, your journey doesn't just stop upon graduation. Being the representative and voice of the community, you will be given various opportunities to meet like-minded youths, key industry leaders and VIPs at major platforms.
From exclusive invites to the annual May Day Rally, interviews with Cabinet Ministers to becoming the next sensation on nEbO's YouTube platform, be ready to immerse in new and exciting experiences outside of your comfort zone!