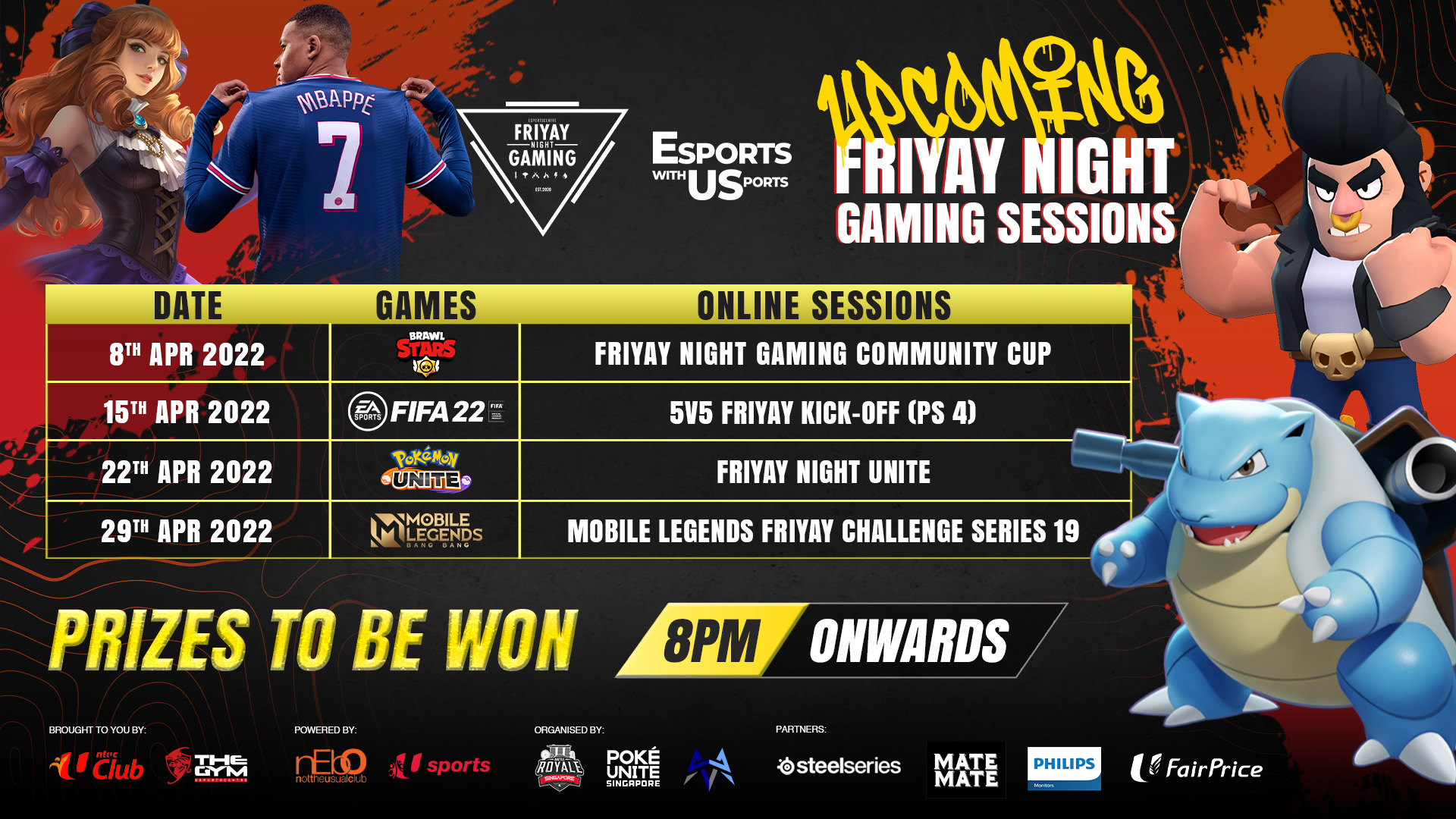 Friyay Night Gaming
Are you an Esports player? Do you like gaming but cannot seem to find like-minded players to share your passion with? Come join our Esports community now!
Esports (also known as electronic sports, e-sports, or eSports) is a form of sport competition using video games. Esports often take the form of organized, multiplayer video game competitions, particularly between professional players, individually or as teams!
Over the years Esports is considered as a leisure gaming activity where players leisurely enjoyed or some may even venture competitively into it, it demands decision-making and focus ahead of every move made.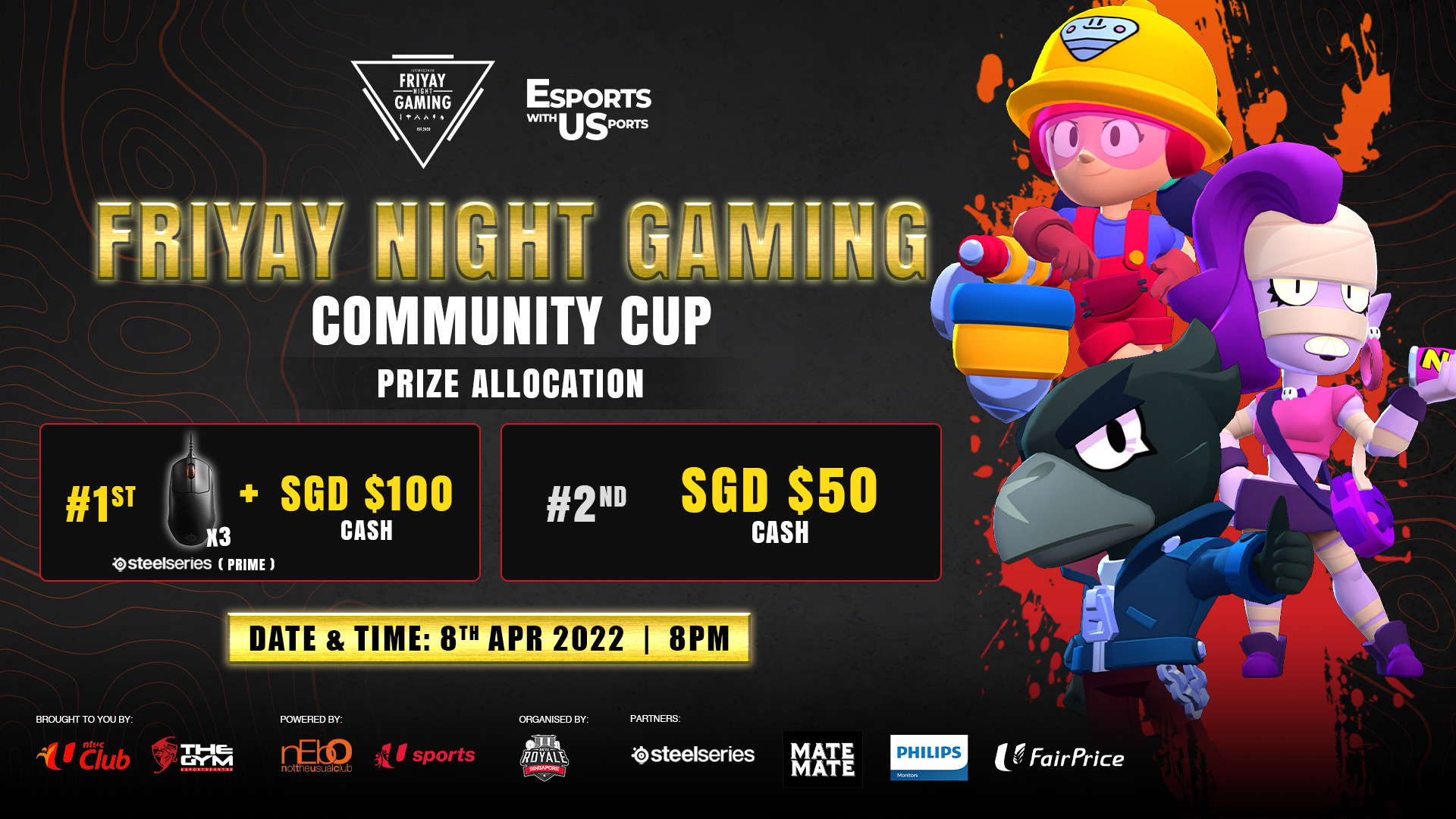 Ready to test your skills? Join us for our weekly Friyay Night Gaming Sessions Brawl Stars Community Cup
here
!